Specials
From time to time, we want to share our Supplier's special offers with you. There's always something seasonal or priced right for your budget. So check back often and look here for ideas and great savings. We add new specials every week...and sometimes every day...so feel free to bookmark our site! Call us anytime if you have questions.


Kick-Off the New Year
40 days left!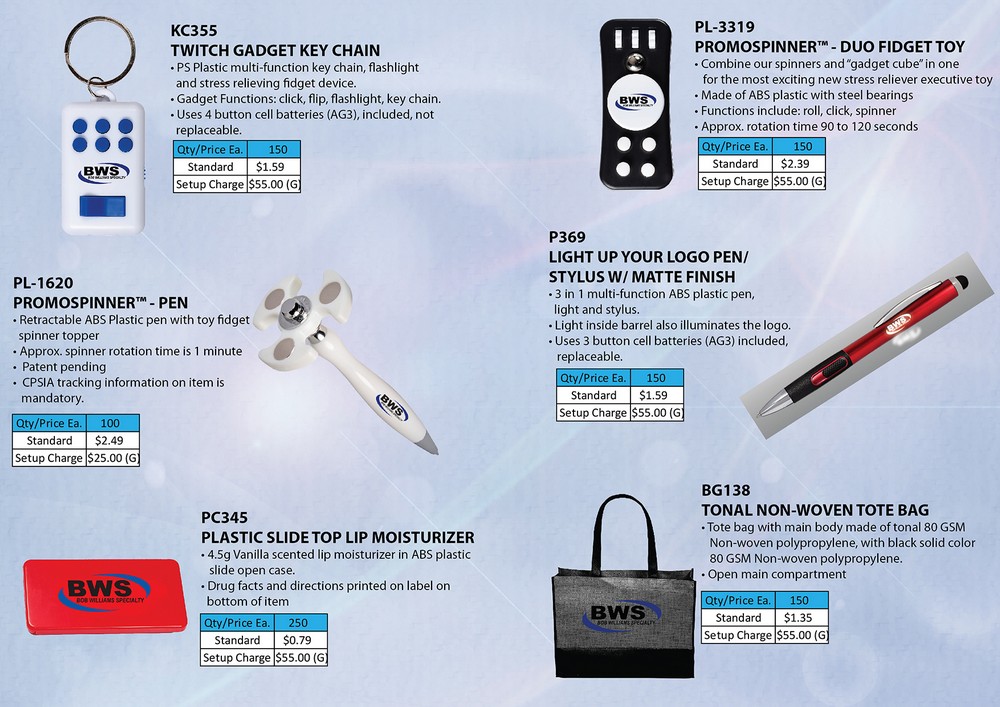 Spring Savings #1
40 days left!
Check out these six items, all under $3. Great ways to start your Spring.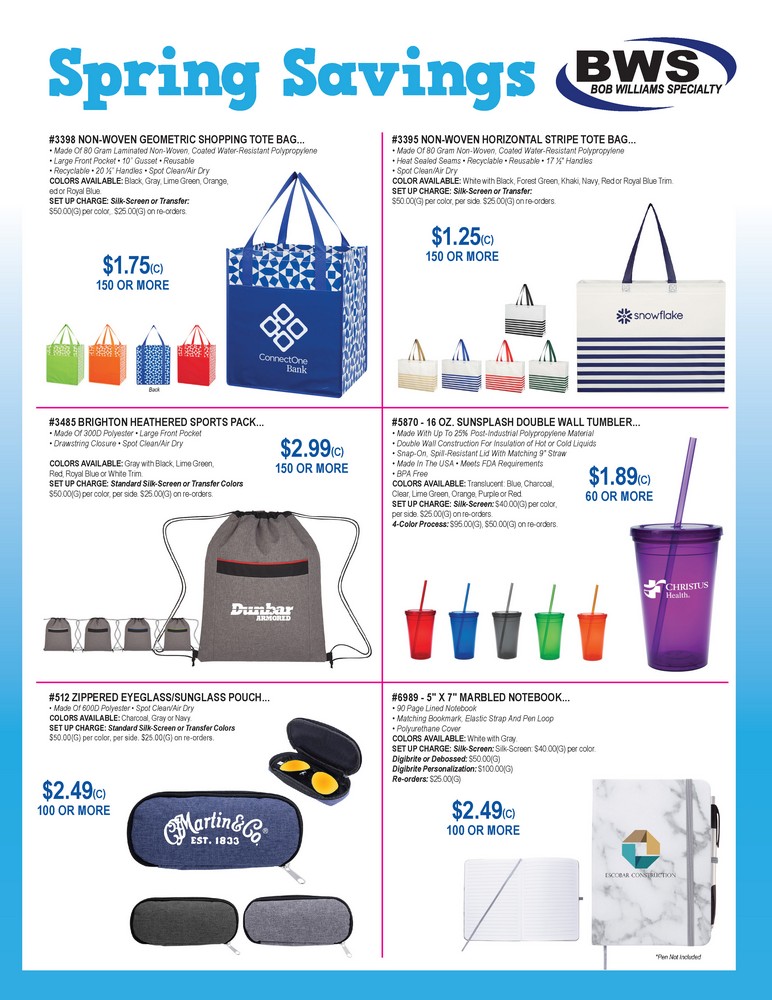 Spring Savings #2
40 days left!
All of these items would make great give-aways or employee gifts.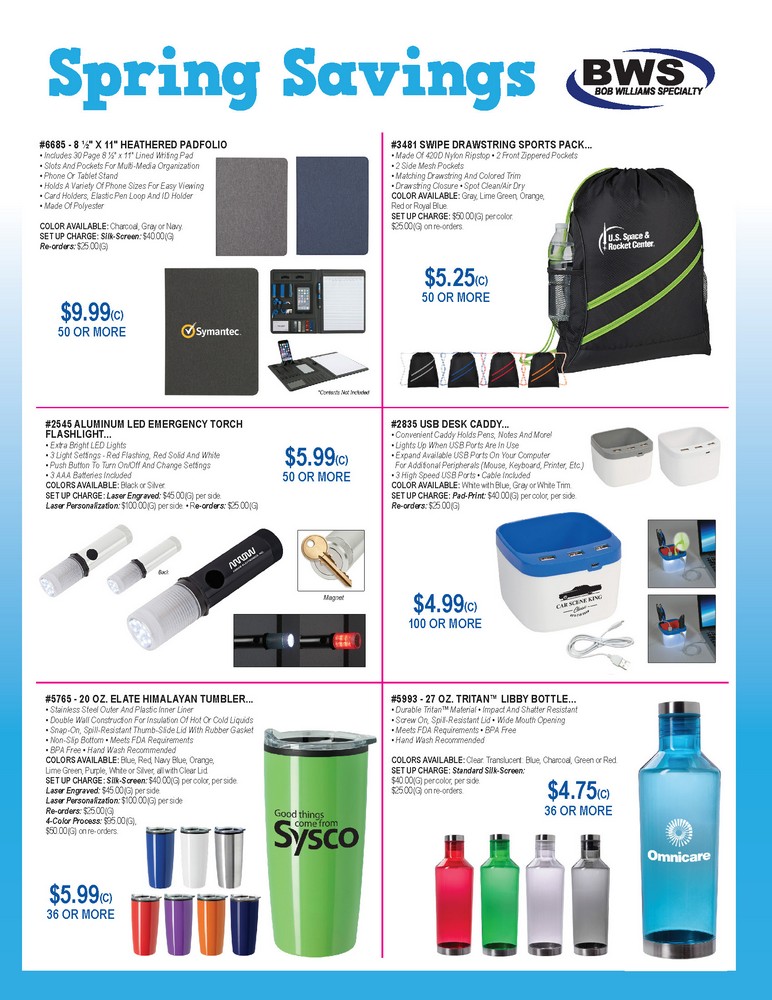 Fidget Spinners
40 days left!
New! Give your brand a new spin. Fidget spinners have been the talk of the town. Self-soothing relieves your stress. Fun novelty toy or executive stress reliever.
2018 Fidget Spinner